Happy Monday everyone!
Hope you all had a wonderful weekend.
The weather in socal has been gorgeous! not too hot, sunny and breezy!
As i mentioned in my previous post, I spend Saturday afternoon at
UniqueLA
...
It was a great show! I made a few cute purchases which i'll be showing in a later post... all in all, it felt really good to support my local artists & designers.. i'm a huge fan of small businesses.
It was a great day to hang out in Los Angeles. Mr. E and i had some yummy japanese curry and managed to snap a few outfit photos in between our venture.
Hope you all had a great day!
Looking forward to what this week brings!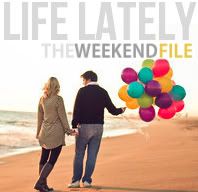 Labels: anthropologie, etsy, f21, fedora, Jewelry, lulus, madewell, michael kors, nordstrom, ootd, ray ban, socali, Style, weekends, what i wore, zara