Dear Friday, oh how you are my favorite day of the week!
Dear weekend, it's so nice to meet you again! i feel like it's been forever!
Dear Mr. E, i'm so excited to pick up our wedding bands tomorrow!
Dear macys, i'm still irritated with your customer service and transferring me to 7 different agents!
Dear Wholefoods, (newport beach, ca) welcome to the neighborhood! i love you.
Dear green tea frap, can you please stop being so yummy?? your making me gain weight!
Have a great weekend everyone!
dress: jcrew // cardigan: f21 // belt: h&m // bag: long champ // sandals: zara
jewelry: anthropologie, jcrew // sunnies: ray ban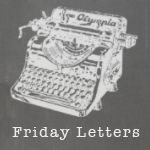 Labels: anthropologie, f21, HM, jcrew, Jewelry, ray ban, zara