Happy Monday!
Hope you all had a wonderful weekend!
Mine was pretty relaxing so no complaints here.
the weather in socal has been cooling off a bit and i'm so thankful for that b/c i'm itching to
wear some fall clothes, especially all of my light weight jackets...
Today it happened to be "breezy" so i grabbed one of my favorite coats to wear...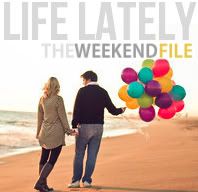 Labels: f21, jcrew, nordstrom, oldnavy, ootd, ray ban, stripes, Style, what i wore, zara